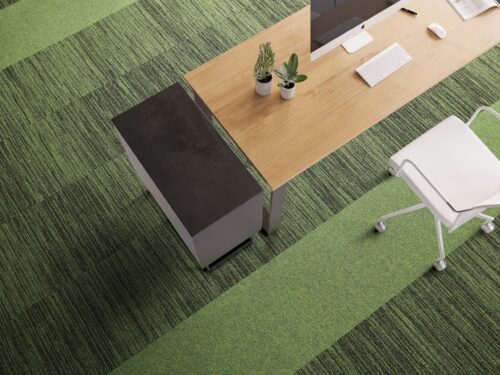 Disclaimer: Images shown above are faithful replications of the actual colour but monitors & screens display colours differently. Always request a sample if you are unsure.
£18.00 m2
for orders of 3 boxes or less there will be a £50 delivery charge
Available in the following styles
Description
Modulyss First Decode carpet tiles is a luxury tile and budget prices.
This carpet tile range gives a blended linear design as an addition to the First Forward plain carpet tile.
By only offering a select few great colours the manufacturer has been able to offer this high end tile and a reasonable price.
This is a big seller for us and people usually buy it with First Forward too,
Call us if you would like further advice.
Specification
50cm
50cm
6.2mm
Length: 50cm
Width: 50cm
Thickness: 6.2mm
Anti-static properties

33

Bfl-S1 Safety Rating

10 Years guarantee

100% Premium Nylon